Leica BLK360 Imaging Laser Scanner
The smallest and lightest imaging laser scanner available.
Revolutionizing the world of measurement and survey for nearly 200 years, Leica Geosystems, part of Hexagon, creates complete solutions for professionals across the planet. Leica Geosystems is known for its premium products and innovative solution development. Professionals in a diverse mix of industries, such as aerospace and defence, safety and security, construction, and manufacturing, trust Leica Geosystems for all their geospatial needs.
Let us help you get started with a new simple way to capture reality.
Get started out of the box
To work with point cloud data on your computer, every BLK360 comes with a one-year subscription to Autodesk's Recap Pro, which was developed to help novices work with point clouds.
The companion iPad app can control the BLK360 and enables the user to see what the device sees as it scans and to transfer scans on the iPad Pro
Software options for every kind of project
For larger projects or existing Cyclone users, Leica Geosystems Cyclone REGISTER 360 and Cyclone FIELD 360 are also available to help register your scans together and view scan data and imagery in real-time.
Features Include:
Allows you to scan in high, standard and fast resolutions
Weighs 1 kg / Size 165 mm tall x 100 mm diameter
Less than 3 minutes for full-dome scan (in standard resolution) and 150 MP spherical image generation
360,000 laser scan setpoints per second
High-Dynamic Range (HDR) and thermal imaging
Software Offerings:
Bundled with Lecia Geosystems' next generation of registration software, Cyclone REGISTER 360 for users who want to take on mid-to-large scale projects
All BLK360 imaging laser scanners come packaged with one year of ReCap Pro for desktop, web and mobile
Operate the BLK360 to automatically capture, register and examine scan and image data, directly within the Cyclone FIELD 360 app from any iOS or Android mobile-device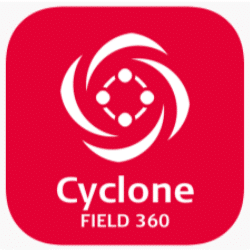 Leica Cyclone FIELD 360 mobile-device app links the 3D data acquisition directly in the field with the BLK360 imaging laser scanner and the final data registration with Leica Cyclone REGISTER 360 post-processing office software.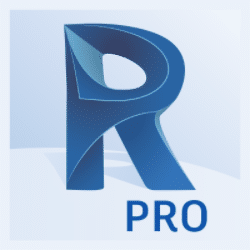 ReCap Pro subscribers have free access to our mobile app for iPad Pro®. You can control the Leica BLK360 imaging laser scanner directly through the Autodesk ReCap Pro app.
Industries use Leica for/to manage:
Committed to the most accurate and current data capture to create the real digital world. Professionals can modify design to improve any site.
The flagship business for almost 200 years, Leica know the daily tasks of surveyors and engineers. Overcome challenges with field-to-office solutions.
On average, 80 million people a year are added to the world population. Engineers and builders are supporting this growth with Leica's building construction solutions.
From airborne sensors to map where infrastructure is needed to a total statin for as-built surveys, your every need is covered in heavy construction.
With political, humanitarian and financial impacts, better transportation infrastructure improves quality of life. Leica has solutions for all project phases.
As facilities age, operators need to know how to modernise for success. Leica's solutions collect and analyse data to help you make the best decisions.
Communities worldwide expect non-interrupted service. With asset collection and management solutions, utilities providers ensure continuous provision.
Natural formations and manmade structure are under incredible strain. Constantly watch for any potential risks with the many monitoring solutions.
Creating a safe mining environment while ensuring tools are safe are priorities in the field. Leica's solutions for mine infrastructure do just that.
Resources are being maxed by a world population of more than 7 billion. The best use of available land for agriculture relies on precise farming.
Every 5 days the world population increases by one major city, straining resources. Leica solutions support those working to reverse strain.
To ensure community wellbeing, public safety professionals need reliable instruments. Leica provides solutions that produce solid evidence.